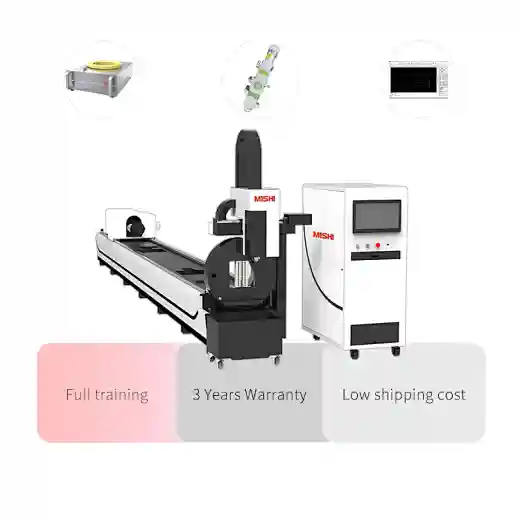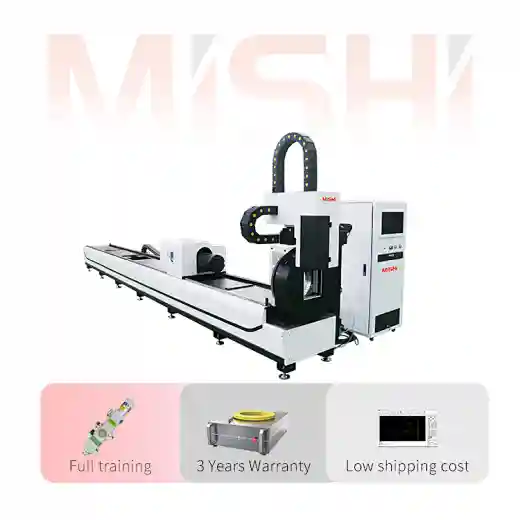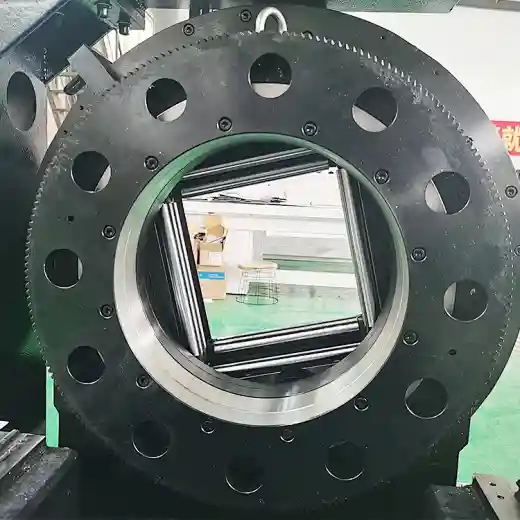 Hot sale 6020 pipe fiber laser cutting machine fiber laser metal pipes cutting machine pipe and tube bending machines
MST6020
Country of Origin
Qingdao/Shanghai/Yiwu/Daian/Guangzhou/Tianjin/Shenzhen
$15800.00 - $19999.00
/ set
Application:LASER CUTTINGLaser Type:6020 pipe fiber laser cutting machine

fiber laser cutting metal

 fiber laser cutting machine price

fiber laser cutting machine importers

fiber laser cutting machine suppliers

laser cutting tube machine
Model

T6020 Fiber laser cutting machine

Max Holding diameter

230mm

Laser Power

1000W( Optional Power :1500W, 2000W, 3000W,4000W )

Laser Generator

MAX/Raycus (Option)

Laser Wave Length

1080(±10)nm

Working Table

Sawtooth table

Maximum Idle Running Speed

80m/min

Maximum acceleration

1.0G

Position Accuracy

±0.02mm/m

Repeat Positional Accuracy

± 0.01mm

Cutting Thickness

≤8mm aluminum;
≤5mm Stainless steel

Control System

Weihong Controller TU3000

Position Type

Red dot

Power Consumption

≤15KW

Working Voltage

380V ±10 % 50/60Hz

Auxiliary Gas

Oxygen, Nitrogen, Air

Working life of fiber module

More than 100000 hours

Fiber laser cutting head

Raytools BT220-2D

Cooling System

Hanli water chiller

Work Environment

0-45°C, Moisture 45-85%

Delivery time

30-40 work days (According to actual season)

Laser Cutter System

Cypcut Control System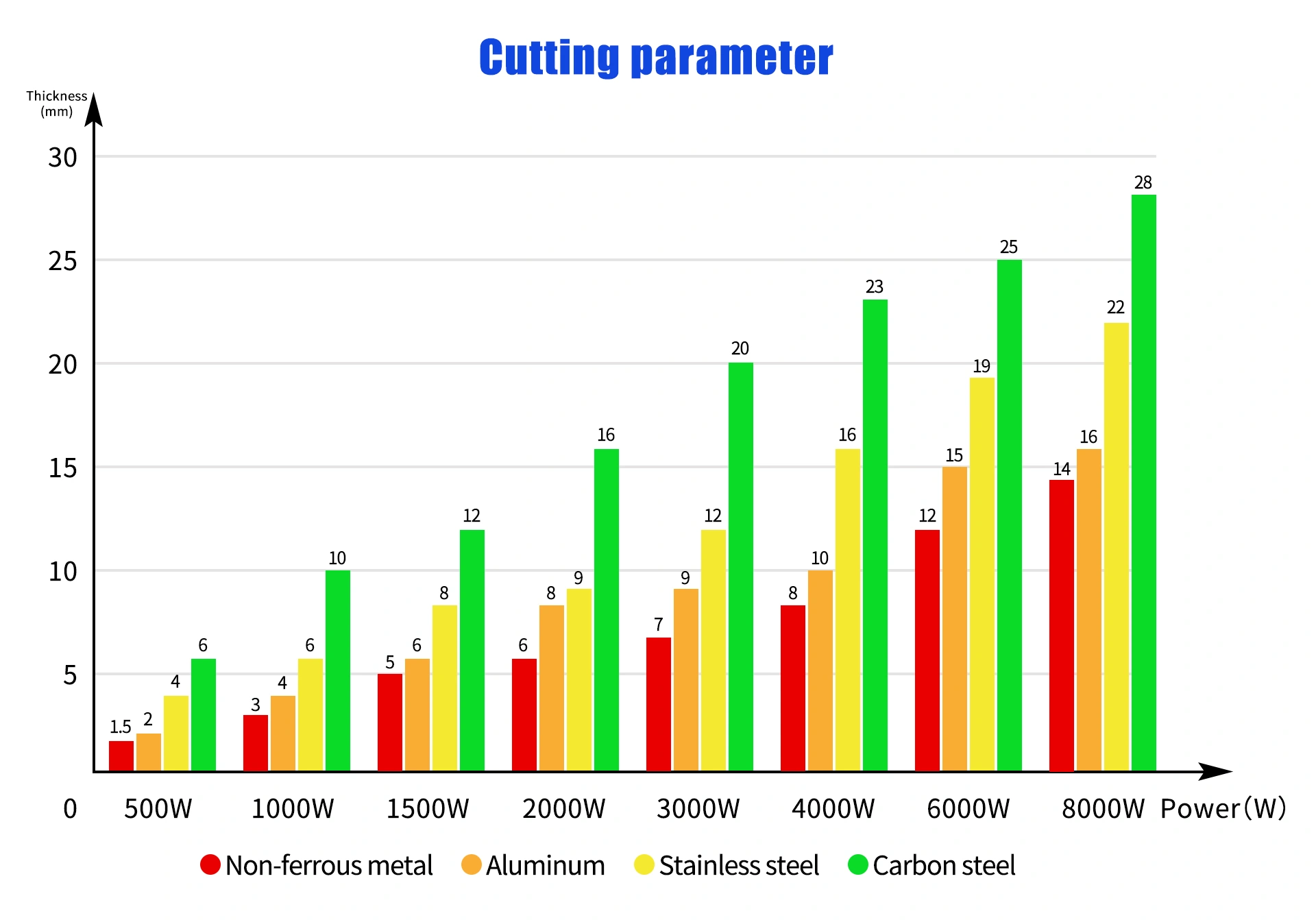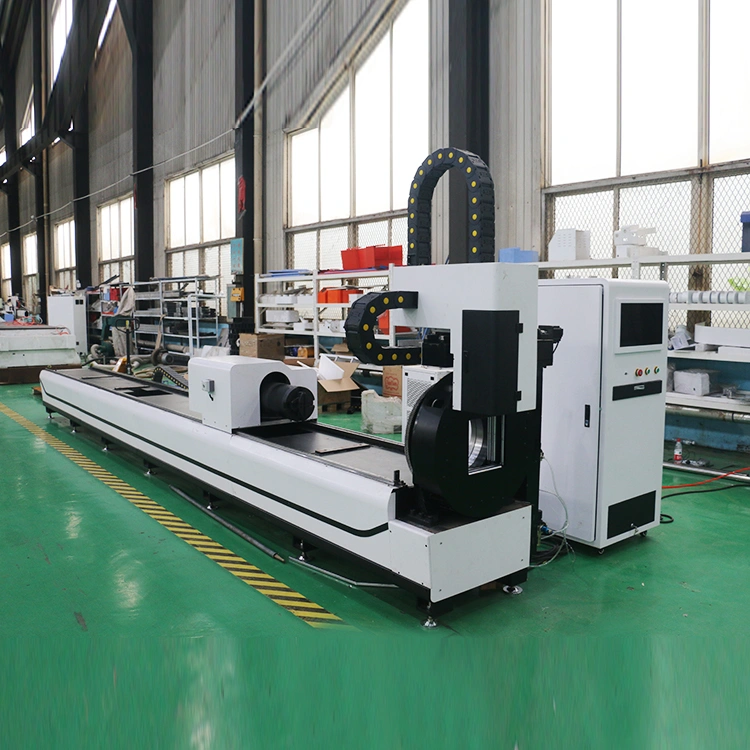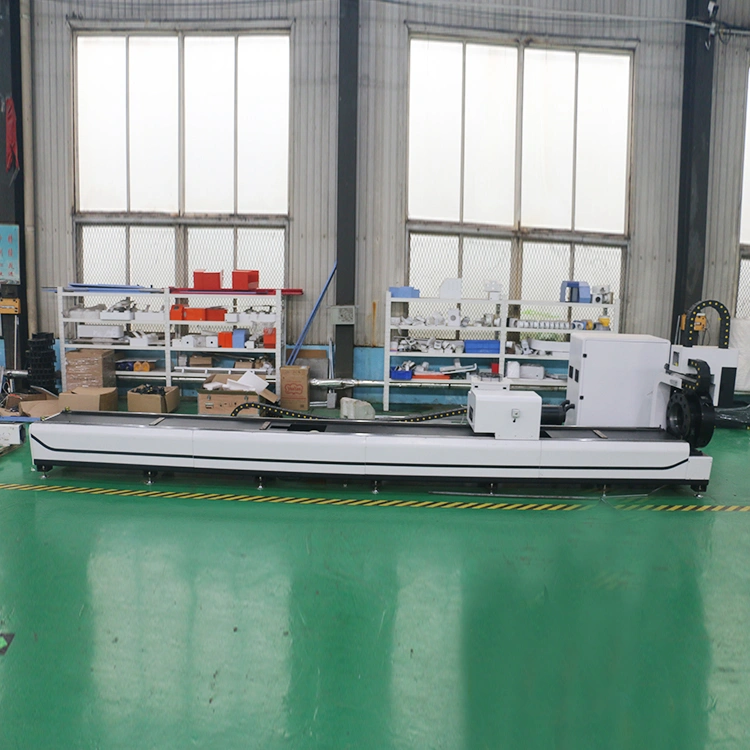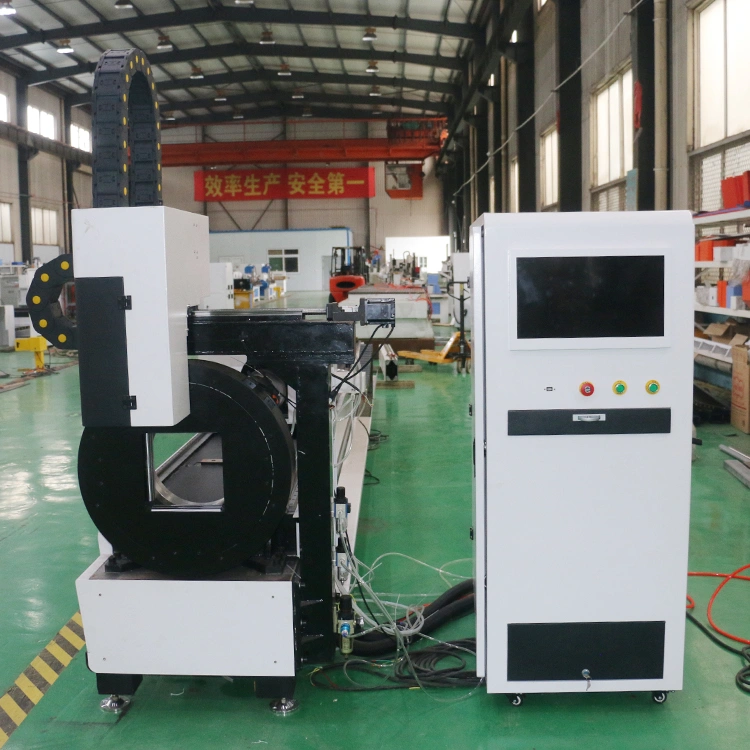 1. Professional laser optical system and imported lenses, stable and reliable.
2. Efficient and stable programming and control system, easy to learn and humanized, compatible with a variety of CAD drawing formats, intelligent layout to save costs, automatic cutting paths, matching and saving processing time.
3. The product has low energy consumption and low use cost; the equipment has high stability, simple and convenient maintenance, and low maintenance cost; no mold is required, flexible processing, and can meet the processing requirements of various special-shaped work pieces.
4. High cutting efficiency, high cutting quality, no noise; high speed, high efficiency, cutting sheet speed up to several 30 meters per minute; cutting edge quality, small deformation, smooth and beautiful appearance.
5. Imported high-precision servo motors, guide rails, and German-made gear racks, while ensuring processing efficiency and processing accuracy, greatly improve the stability and reliability of the equipment operation.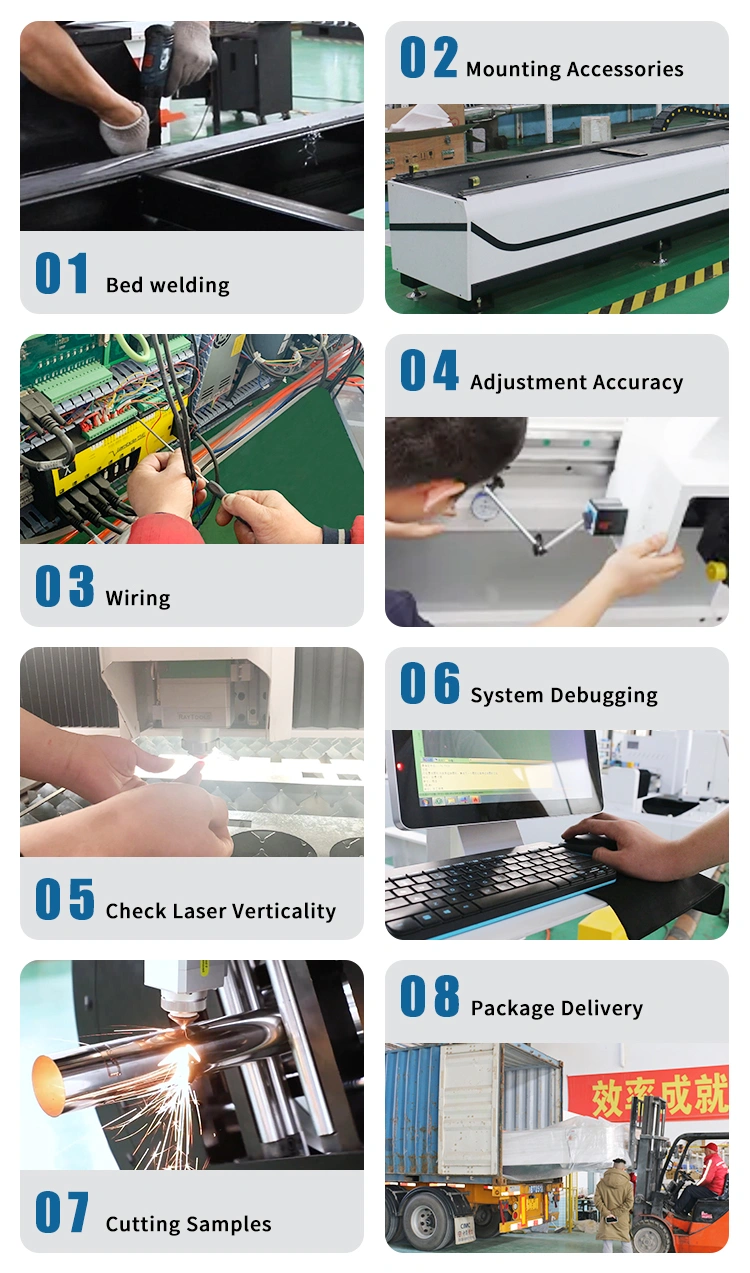 Application industries
Mingshi pipe laser cutting machine can be used many area, like Mechanical equipment, hardware and li-ghting, door and window manufacturing, kitchen electrical, sheet metal chassis, advertising signs, medic-al equipment materials, display equipment and various metal products, sheet metal cutting, etc.
Applicable materials
Professionally used to cut a variety of medium and thin metal plates, high-quality cutting carbon steel pl-ates, and can also cut stainless steel plates, aluminum alloy plates, galvanized plates, electrolytic plates, silicon steel, titanium alloys, aluminum-zinc plates and other metal materials.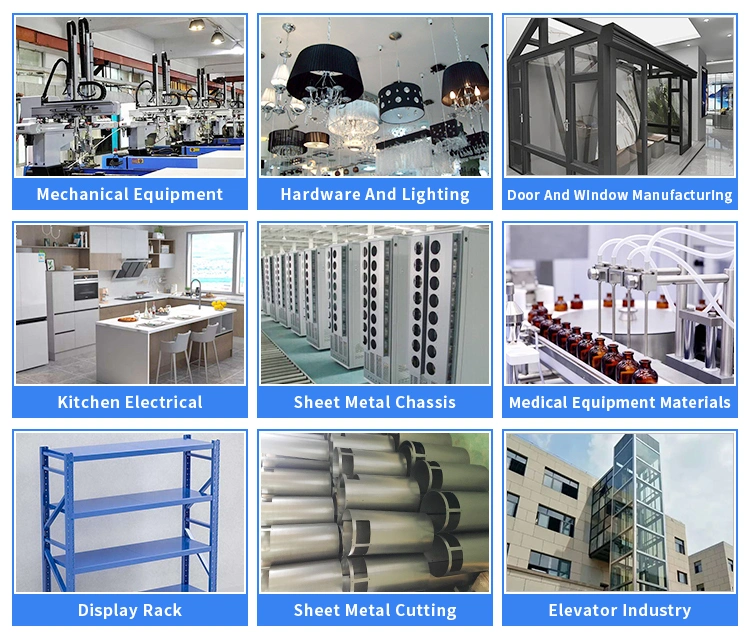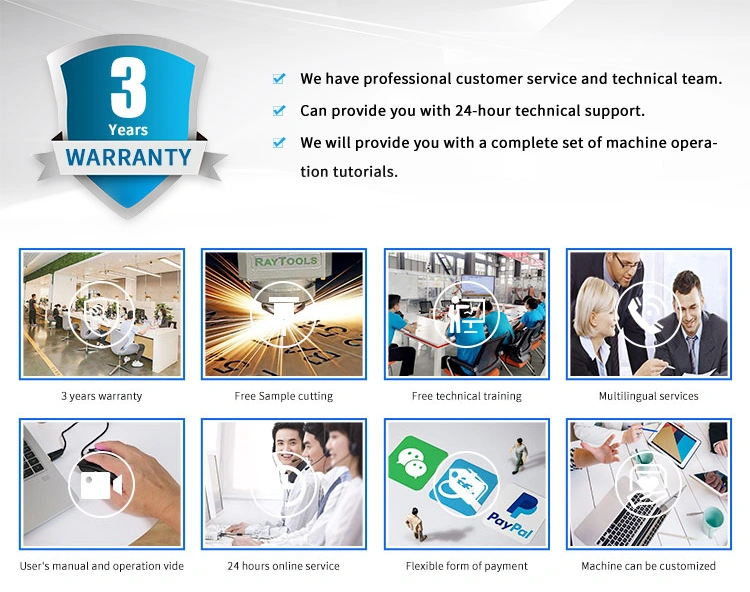 Packaging Details 1. Outside package: Standard export plywood case for CNC Router for advertising. 2. Inner package: Stretch film and plastic film for humidity. PortQingdao/Shanghai/Yiwu/Dalian/Guangzhou/Tianjin/Shenzhen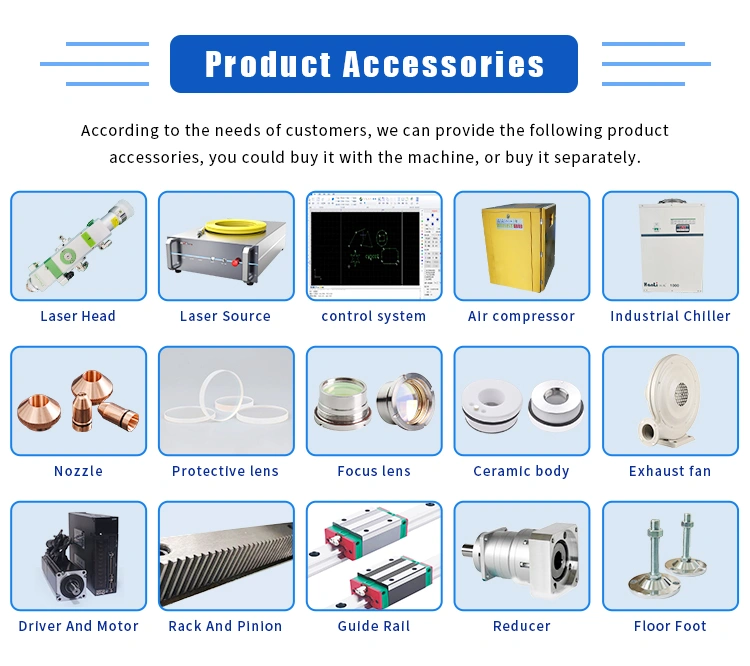 Q: How to install and maintain the machine?
A: Before you use it, we will send the operation tutorial and installation operation video with an English version to you. If you still can not operate, we will provide video guidance online.
Q: What are the machine working environment requirements?
A: The machine should be fixed on a stable table and the environment should be kept clean and tidy to avoid contact with dust, static electricity, humidity, and chips to cause parts failure.
Q: How many days do the goods ready to ship?
A: The specific delivery date needs to be communicated with the sales. If we have stock, it can be shipped within five days. If it is not in stock, it will take 15 to 20 days to prepare goods. By the way, Most of the machines are in stock.
Q: What is the mode of transportation of the products?
A: The specific transportation method can be selected according to the needs, like by sea, by air, or by train. Our trade terms are mostly centered on FOB, but we offer EXW, CIF, depending on which is more convenient for you.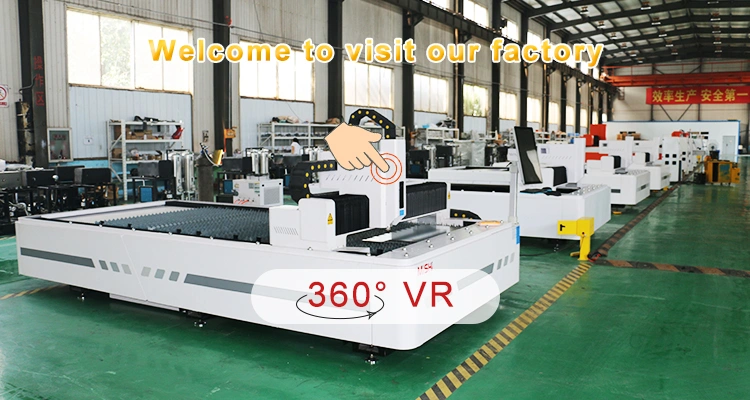 Please feel free to send us an inquiry or message to know more about the machine.
We specialize in CNC routers and laser machines for 12 years
The response will be within1 minute during working time, And within 6 hours during off duty time.
you haven't found the machine you need, don't hesitate to contact us too.

We will do best to give you the best suggestion.

We can also supply products related to our machines